Profile: David Ellis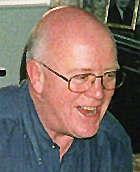 Loft credits
(click a play title to view details)
Notes
Charles Mulraine remembers a friend and someone whose creative professionalism embodied the spirit of the Loft Theatre Company:
David Ellis, who passed away after a long illness on 26 November 2011, aged 70, was a teacher, a painter, a graphic artist and a set and costume designer.

I was amazed when David told me that Ann and I had been friends of his for 44 years. How time flies. We met at the Loft, and it is there that he will certainly be forever remembered. There is no doubt in my mind that David was the finest set and costume designer I have ever had the privilege to meet.

As head of design at the Loft for many years he created a reputation as the very best. He may not always have been easy to deal with, but that is very often true of real talent. I cannot be precise about the exact number of years because he did occasionally resign and then return – as was his wont.

David was a proud Bristolian, the oldest of four children. He attended Queen Elizabeth's Hospital School and qualified with a National Diploma in Design and Art; after five years at the West of England College of Art he came to Leamington Spa where he taught for 13 years at Leamington College for Boys. He was a very popular teacher who took boys on trips to places such as the Lake District.

He also collected coins and stamps, was a keen gardener, enjoyed travel and, although he hated heights, he once went rock climbing in Snowdonia. He knew France well, enjoyed a glass of champagne and had dear friends in Poland.

David's last months were spent at Myton Hospice and then at Kenilworth Manor Nursing Home where the staff were incredibly kind and attentive, even to the extent of arranging for him to be chauffeured to a local pub for a pint of his favourite Guinness. Many friends visited him during this difficult time. One such visitor was a former pupil who told David that he had been a very positive influence on him – had in fact changed his life, as it was thanks to David's encouragement that he became an architect.

David's life was celebrated on 12 December 2011 with a humanist funeral service at Oakley Wood Crematorium. The music and readings, all personally chosen by David, reflected his fondness for the West Country, and in particular his beloved Cornwall which is where he asked to have his ashes scattered.

David certainly had a sense of humour and sometimes it could be quite acerbic. But you could always rely on him and his team to complete the most professional set on time.

We will all miss him because of the contribution he has made to our lives and, particularly, to the Loft Theatre.

As another famous man of the theatre once wrote:

Our revels now are ended...
We are such stuff
As dreams are made on, and our little life
Is rounded with a sleep.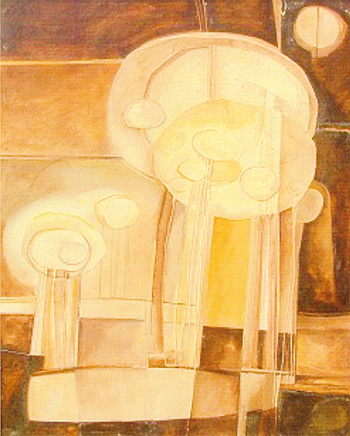 ---
Find us at
Loft Theatre
Victoria Colonnade
Leamington Spa
CV31 3AA